Please find below an overview of the GMTCC track.
All sessions are tentative and subject to change.
19 sessions found from the search.
Gaston Berger Amphitheatre
Gaston Berger Amphitheatre
Global leaders from the field of medical devices, diagnostics and digital health will sit together and speak openly about the latest trends, challenges and opportunities they're facing. The audience will have the opportunity to ask direct questions that will be answered with #nofilter.
Keynote: view from the regulators

This keynote will be discussing the regulators views on the following aspects: what is working and what doesn't with the current anti-bribery & corruption efforts; how can industry help and what are the key points for the industry to be aware of. In addition, considering that the industry is composed of more than 80% of SMEs, are there specific considerations for these companies?


The two chairwomen will discuss the AdvaMed and MedTech Europe compliance priorities as well as how these relate to the topics tackled in the MedTech Forum

Transparency: What's next for industry?

With the spreading transparency laws around the world, is there a need to start discussing global transparency? How can the debate move from Sunshine laws to publishing with a purpose? To help to debate this topic, it is also interesting to learn from the pharmaceutical industry what they would do better in insight; how did the public react to their disclosure; what were the main questions, and whether there are discussions to also tackle transparency at international level. The practical and operational challenges of national and international rules should also be discussed in this debate.

HCP Engagement Best Practices in the age of increasing globalization, regulation and data privacy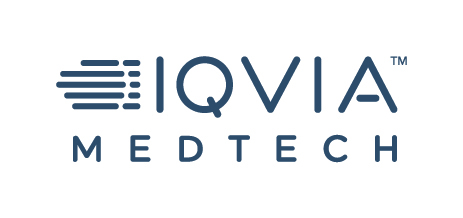 Sponsored by IQVIA
Across the globe, regulations regarding HCP engagement are growing in number and in complexity. Life sciences companies are challenged not only by staying up to date, but by making the process more efficient. Leading companies are leveraging technology to streamline processes, reduce costs, increase efficiencies across the organization, and to garner new insights from data to help them make better decisions.
IQVIA Commercial Compliance's Ben Carmel and Chris van Bronckhorst will explore current challenges, emerging trends and best practices that life sciences companies are employing to stay ahead of the compliance game.

The digital transformation & compliance: Roundtable discussion with Chief Privacy Officers

This session aims at discussing issues arising from the new digital age and the changing business models, such as:
- What are the new risks coming for the new digital age;
- Should the compliance office become digital?
- How to ensure data stewardship, in order to deliver new products? What type of governance set up should companies think about?
- What are the privacy/data protection/GDPR considerations to keep in mind?
- Is there a role for compliance when we talk about Artificial Intelligence?
- How could open data and new technologies help to fight corruption and anti-bribery?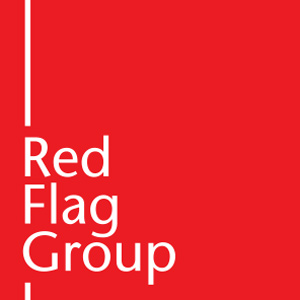 Sponsored by GMTCC and The Red Flag Group
This session aims at addressing aspects such as:
- How do companies manage distributors and agents with practical implementation of the new regional codes, as well as policing of these same codes?
- Best practices in third party screening as well as engagement of new business partners
Sub-distributors/agents - what level of due diligence is being applied by companies

Workshop: In vivo analysis of the MedTech Europe Code

Important notice: Registration to the workshop is mandatory and is only possible if both business and compliance representatives register at the same time. Registration is only open to participants duly registered to the GMTCC / MTF 2019. Thus registration will be confirmed by GMTCC Secretariat. A first-come, first-served basis policy will apply.

Description: This workshop is open to a maximum of 12 companies. Each company will have two representatives: one EMEA/European business leader and one EMEA/European  compliance officer. The group will discuss how this ambitious project has been working out, what areas need improvements or adjustments and the practical challenges encountered over the last years (e.g. speaker support, medical societies, company organized events, travel agencies, Poster presenter, CVS assessment of international events, national implementation) with regards to the MedTech Europe Code. The workshop will be moderated by chair persons of the Ethics & Compliance Committee (ECC) and Code Committee to make sure that key take aways are integrated in the future work on the Code.

This session will be set up in roundtable discussions. The time allocated will allow them to get to the heart of key issues. Attendance is limited to 12 persons per table. After 40 minutes, the participants are invited to switch tables. Each table lead will prepare in advance a one-pager with key topics/trends that they plan to address. After the discussions, key discussion points/outcome will be added to this one-pager and circulated to all participants

MedTech Forum coffee breaks and networking
Gaston Berger Amphitheatre
Global leaders from the field of medical devices, diagnostics and digital health will sit together and speak openly about the latest trends, challenges and opportunities they're facing. The audience will have the opportunity to ask direct questions that will be answered with #nofilter

MedTech as solution providers: Compliance challenges

What role for industry in supporting medical education?

This session aims at discussing industry's role in supporting continuing medical education. What type of measures and programmes can be put in place to safeguard the provision of high quality, balanced medical education? What level of industry involvement is appropriate in order to allow essential interaction between the medical profession and the medical technology industry?
Compliance effectiveness & Risk management

This session aims at discussing:
- How to harness data inside of the organisation in order to support the compliance function?
- How to leverage the activities of other business parts within the same organisation?
Best practice exchange on how to measure effectiveness of key elements of compliance programs and initiatives with the data and analytics

Best practice exchange when providing educational grants: 1,5 years after the phase out of direct sponsorship

Navigant
This session is aimed at allowing companies to exchange of best practices in providing Educational Grants in Europe, following the ban of direct sponsorship at the beginning of 2018. How is this being managed within the different companies? How are companies monitoring compliance?

Plenary session: Closing remarks & discussion

This closing discussion aims at reviewing the key take-aways from the last two days; how the integration of GMTCC into the MedTech Forum worked? What are the key challenges for the year ahead

Gaston Berger Amphitheatre
Creative Thinking in a Digital World
In June 2008, Chris Anderson, then editor-in-chief of Wired Magazine, published an article titled "The End of Theory. The Data Deluge Makes the Scientific Method Obsolete." This revolutionary notion raised some philosophers' awareness. Could we really work without concepts and without theories? Is Plato and Aristotle's legacy suddenly threatened? The answer is complicated and this presentation will enable participants to see how, since the Internet appeared, the nature of the creativity challenge has changed. If "thinking outside the box" remains essential for new ideas, imagining "new digital boxes" becomes even more important.

Gaston Berger Amphitheatre